Amaranth flour, puffed amaranth, pea protein powder, organic cactus powder, chia seed, ground flax seed, organic spirulina, organic turmeric, guajillo chile powder, garlic powder, onion powder, oregano, ground black pepper, citric acid, salt, flax seed oil.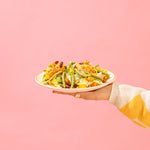 Our version of crunchy tacos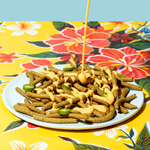 Upgrade nachos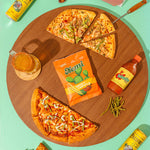 Spice up that pizza
We have not received our order
Delicious with a little kick!
These are addictive. Love the hint of spice and love the healthy ingredients even more!
Best-tasting snack. Period.
This is a snack so good that we order boxes to have at hand. The flavours are fantastic (although we have a clear weakness for Chipotle) and invariably our friends and guests like them as much as we do. Knowing the ingredients and processes is even better, while knowing it is a family business makes them our best snack option.